User is not in the sudoers file in CentOS
I got this above error while trying to do sudo user. see Image – 1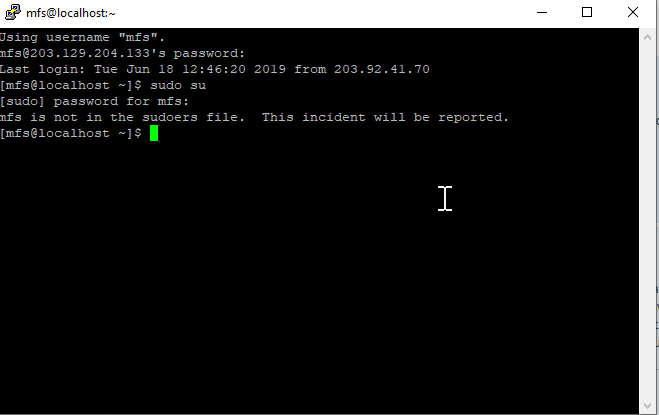 CentOS 6 does not add users to sudoers by default and nor does it allow group wheel sudo access.
How to configure it manually
Step 1
Login with root user or type su – then type root user password.
Step 2
open vi etc/sudoers
Step 3
Add your userid to the list or uncomment the lines allowing group wheel
Step 4
If you uncomment the wheel lines then you need to add your userid to the group using
e.g. usermod -a -G wheel myuser then logout and back in again to pick up the new group membership.
See the Image – 2 for better understanding.
Reference – https://serverfault.com/questions/854623/centos-7-adding-a-user-to-sudoers-group-still-is-not-in-the-sudoers-file-w
You may also like:-
How to add Multiple TimeZone Clock in Windows7
Without sudo login to mysql server in Ubuntu 18
Creating Local Yum Repository on Red Hat Enterprise linux 6
Install and configure Jasper Report Server on Ubuntu Server
Product Review: Stellar Phoenix SQL Database Repair